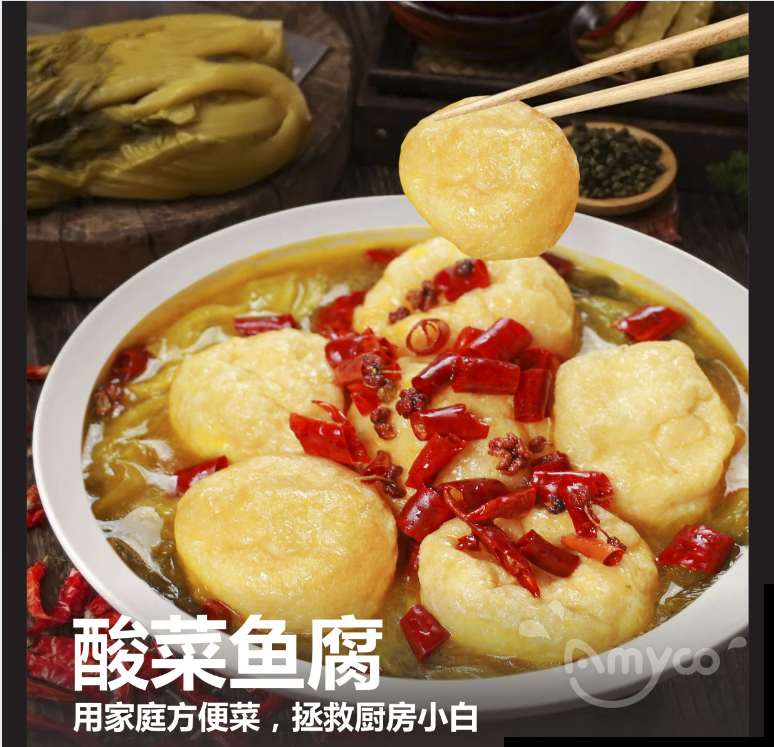 Hot Pickled Fish Curd
Heat them for 4~5 minutes to eat
Keywords --- Fillet, Side Dish, Sauce,Pot, Boil
Ingredients:

Fish Curd, Side Dish (Pickled mustard-green,
Pickled radish, Beancurd skin),Hot Chili Sauce
1.Add 500ml of water along with hot chili sauce pouch
into a pot to boil.
2.Add the side dish into the pot and wait for 2-3 minutes.
3.Add the fish curd into the boiling soup until they
float(2-3minutes).
Then pour the soup and the fish curd
into a bowl before serving.